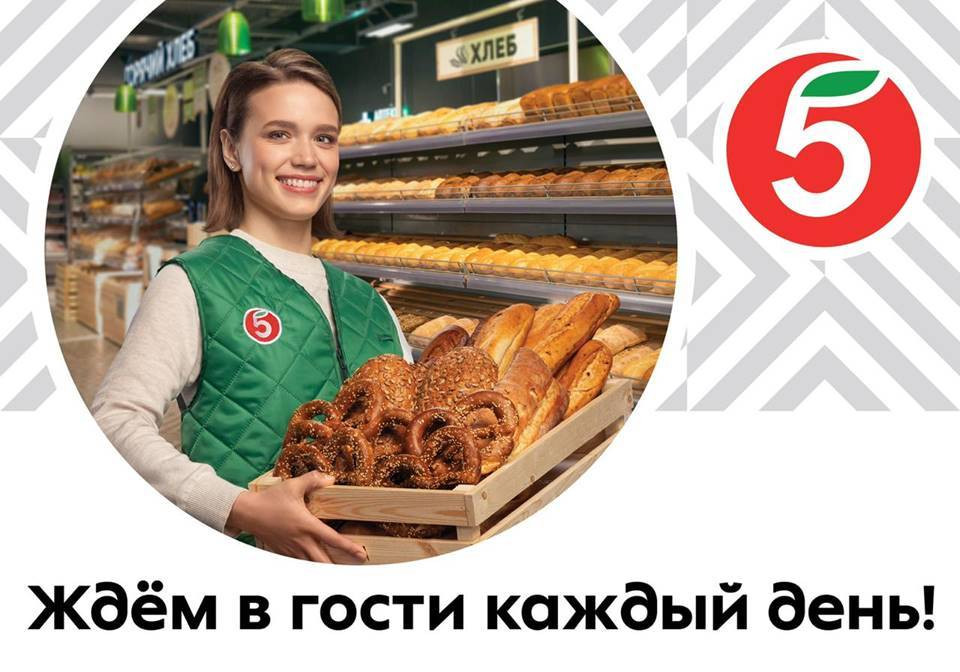 The Pyaterochka retail chain, in support of its new concept, introduced the slogan "We are waiting for you every day" and launched an advertising campaign to change the brand positioning.
Pyaterochka continues to reconstruct and open updated stores, and this large-scale transformation has become the basis for a new positioning of the retail chain. The brand's key promises – fresh, quality products at competitive prices, leadership in convenience and caring for the community – are now summarized in the slogan "Welcome every day", which brings a customer-centric approach to the fore.
Customers are guests who, according to all laws and traditions, are always welcome and offer the best. Already, more than 2 thousand "Pyaterochek" across the country have changed in accordance with the latest trends in retail and consumer expectations. Pyaterochka emphasizes that all customers in stores – from elderly people and zealous housewives to young people and business people who value practicality, time and comfort – are treated like guests and are welcomed again and again. Stores are changing: the range of fresh produce, vegetables, fruits, chilled meat and fish is increasing. Freshness and quality of products remain a priority, but the chain is trying to give a little more. Whether it's hot baked goods and freshly brewed coffee, a new idea for a dinner, a little surprise for the kids, or just a good discount on the right product. It is more convenient and easier to find what you need in trading floors. In shops, guests are greeted by friendly staff who are always ready to help. And despite all the changes taking place, Pyaterochka remains the same affordable convenience store for daily purchases, where everything is done with care and respect for people.
Pyaterochka continues to change every day, and we strive to become even better for our guests, to win their trust, creating all the conditions for comfortable shopping: a friendly atmosphere in stores, great deals and excellent service. The new slogan reflects our focus on delivering on all service promises. In our opinion, a shop for daily shopping should be exactly the way where guests feel attention and care, where they are always expected, so that every trip to the Pyaterochka shopping center becomes pleasant and cheers up ", – commented Mikhail Yartsev, Marketing Director of the Pyaterochka retail chain.
In support of the new concept, Pyaterochka launched a 360 advertising campaign – TV commercials, outdoor and digital advertising, and updated social media accounts.
For more information, please contact:
Inna Rybina
External Communications Manager
federal trading network "Pyaterochka"
Reference Information:
Trading network "Pyaterochka" is a part of X5 Retail Group, a leading grocery retail company in Russia, which also includes Perekrestok supermarkets and Karusel hypermarkets. As of September 30, 2020, 16,385 Pyaterochka stores were operating in the country in 66 regions of the Russian Federation.