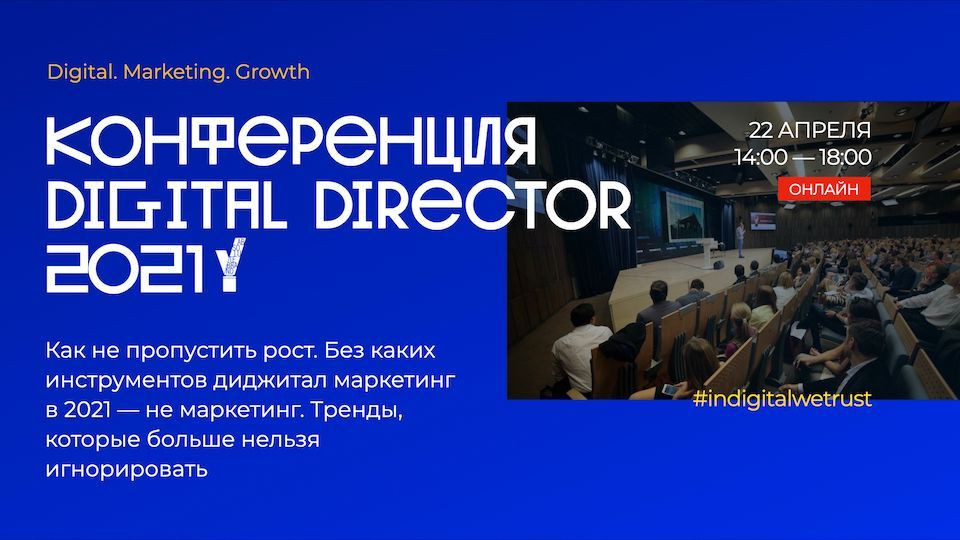 Digital agency directors and company team leaders will come together to share best practices and solutions with you on how to attract customers and increase sales in 2021.
Share their cases
Pavel Chernyshev – Product Owner at idealo (Axel Springer, Berlin)
Margarita Tuktarova – CRM Product manager in Vkusville
Dmitry Sidorin – Founder at Reputation House and Sidorin Lab
Artem Sultanov – CEO at PrimeGate.io
Andrey Migalnikov – CEO at Getreview.io
Maria Kristalinskaya – Digital Head at idealo (Axel Springer, Berlin)
Key Topics
How to correctly formulate the value of the product and convey it to customers
Digital after COVID: changes and trends 2021
CRM strategy: focus on "ours"
9 rules for working with negative
All in One Marketing and Business Management System
Video marketing is more than YouTube. Video reviews, video widgets, video leads
Digital Director Conf will be held online.
Registration is free, but the number of places is limited → https://clck.ru/U8kNE